How to grow basil
Do you have an urban garden at home and would you like to know how to grow basil? Then this article is perfect for you. As you know the basil has antibiotic properties as well as helps stimulate gastric levels, opens the appetite and is highly recommended for pregnant women because it increases the secretion of milk from the breast among other medicinal and non-medicinal properties. In those places where we grow basil, there will be no insects or flies which make it the ideal ally as a natural repellent.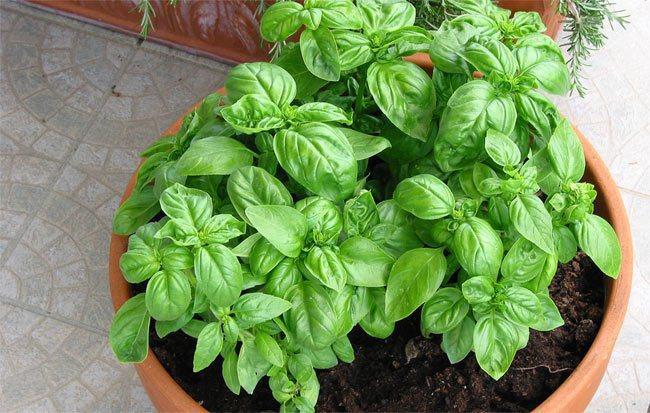 Something very good when it comes to growing basil is that it does not need great climatic demands. Basically, to grow basil we will need a space in which they can be in the sun, with quite draining soil since it needs a lot of humidity, with which, this will be noticed in the type of irrigation, which should be a constant irrigation so that the dryness does not become present. The cold is not something that will tolerate much, so you have to place the basil in the urban garden closest to the sun.
Basil planting
Keep in mind that basil cannot be planted all year round, but the best time to plant it is during the months of March to June when the time of spring arrives without still being too hot. When planting the basil, the depth of the plant cannot be more than 1 to 2 centimeters. The plants should be at a distance of 20 x 20 cm and the number of seeds needed ranges from 3 to 4 seeds.
 Basil cultivate
As we said before, basil needs to be moist all the time, that is why its maintenance requires watering the entire surface of the earth with lots of water. This irrigation should be constant but in small quantities so as not to create puddles on the ground.
 Basil pests
Although growing basil seems to be very simple, like all types of plantations it is exposed to some pests or diseases. In this case, the most frequent are slugs and snails. If your Basil cultivation has slugs or snails you can use one of the many homemade tricks to avoid them. In spite of this, the basil in itself is insect repellent with which, it is essential that it is in an urban garden, especially in those in which there are different plantations. The basil goes very well, in culture next to the peppers, tomatoes or eggplant they generate a good association of crop, since together they improve their growth.
Finally, the harvest of the basil can be done throughout the year, so you just need to take the initiative and start to grow this excellent plant in your urban garden.